Montego bay on the north coast of Jamaica is a cruise ship port and has a variety of beach resorts and golf courses. This beautiful place is packed with anumber of interesting activities among which shopping is the best. While you are on avacation, you might also want to take several souvenirs back home with you as a memory of your visit to Jamaica. Therefore, there is a wide variety of items ranging from handcrafted to luxurious things that you can easily access in any shopping mall or market in Montego Bay.
Shopping Malls in Montego Bay offer lots of worthwhile services such as a museum and a nightclub besides pretty handcrafts and traditionally made designers. Among these shopping centers, some also have recreational places and restaurants in order to enhance your shopping experience.
Given below is a detailed description of three major Shopping malls in Montego Bay:-
Main Street Jamaica
Main Street Jamaica, formerly known as the Shoppes at Rose Hall, has thirty stores that consist of luxury items such as jewelry and souvenirs. This mall is surrounded with beautiful tall palm trees and fountains covered walkways, a traditional sugar plantation water wheel and cobblestone paths for some relaxation post shopping. The architect of this mall is designed to create a replica of a medieval Caribbean town. The plaza is located in close proximity to upscale hotels and resorts of Montego Bay.
City Center Shopping Mall
City Center Mall in Montego bay Jamaica is precisely located in the center of the city which is obviously pretty clear from its name as well. It is generally highly crowded whole day. This place has some interesting small stores to attract the tourists as lots of local things are available at this place. This place can also come handy for tech savvy folks who are interested in buying any gadgets.
Whitter Village Mall
Whitter village is known to be one of the best shopping centersamong other Malls in Montego Bay. Apart from being closely located to various five-star hotels and resorts, you can find a supermarket where you can buy all your necessities. In addition to it, there are a number of ice-cream shops, cafes, pharmacies and book store.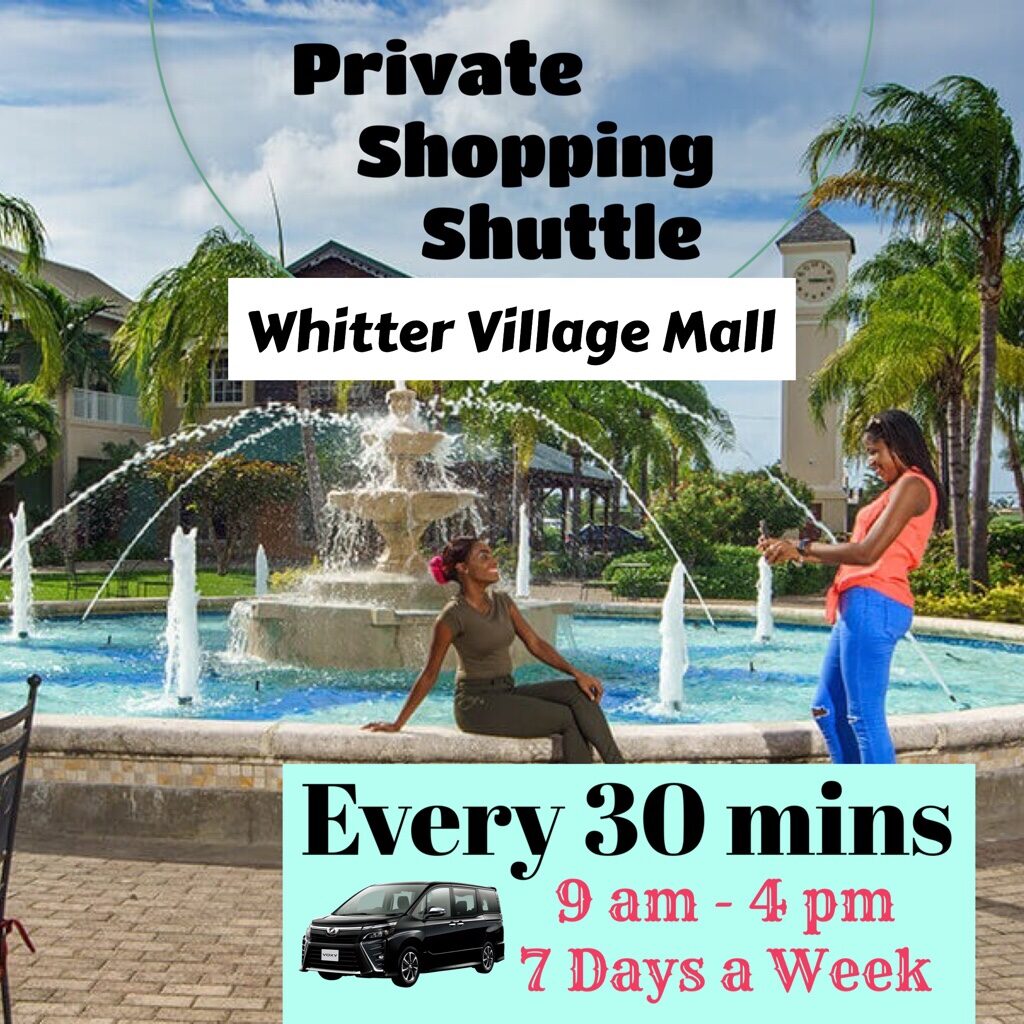 It is also considered to be an ideal site for refreshing activities as this beautiful complex has extraordinary water features withalluring gardens in it. Besides over a 90 shops, what makes this complex different is that it gets its inspiration from Jamaican towns with a highlighting feature of a main street with a clock tower and a square. Hence, because of all these distinctive features of this place, it is the Best Mall in Jamaica as well.
Now that you have become fully acquainted with the popular shopping sites in Montego Bay, you can further proceed to plan your trip and make your bookings and can look forward to having a stress free trip to Jamaica.