Jamaica, the jewel of the Caribbean, is renowned for its stunning beaches and vibrant culture. But beyond the sun-soaked sands and reggae rhythms lies a heart-pounding adventure that's gaining traction among thrill-seekers: river rafting. Whether you're a seasoned adventurer or someone looking to step out of your comfort zone, Jamaica's river rapids offer an exhilarating experience that blends the beauty of nature with the rush of adrenaline.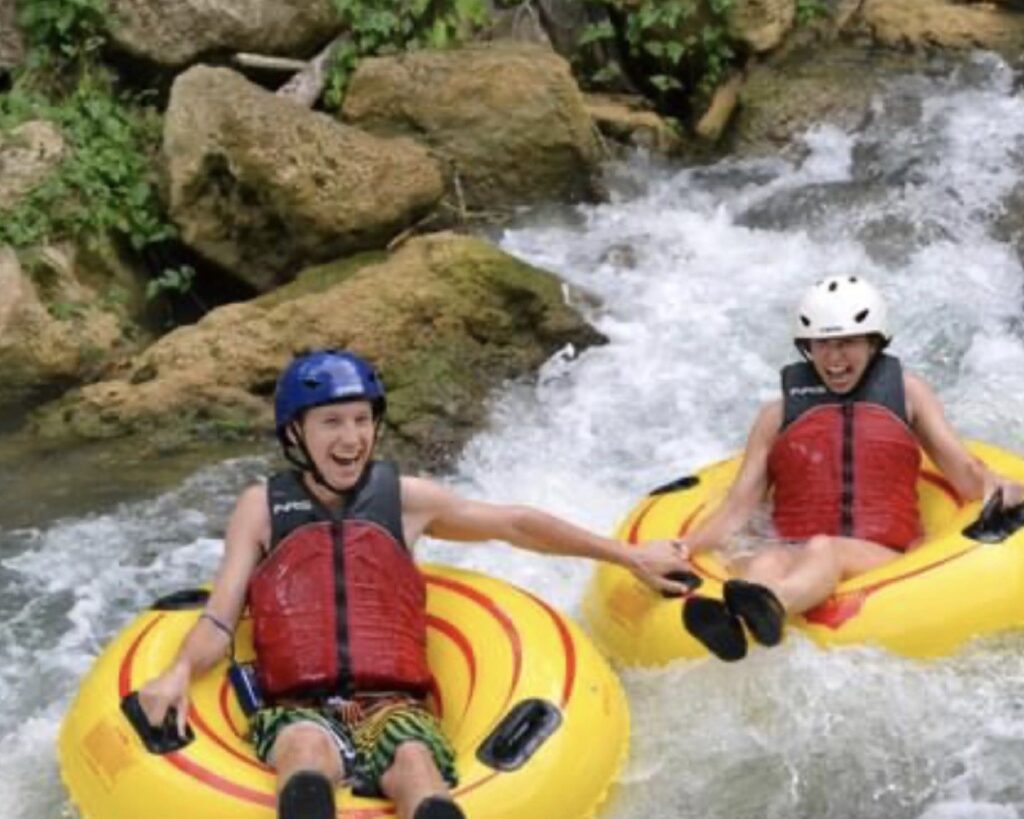 The Allure of River Rafting in Jamaica
Picture yourself gliding down a river, surrounded by lush tropical foliage and the soothing sounds of flowing water. River rafting provides a unique opportunity to connect with nature while embarking on an exciting escapade. It's a chance to leave behind the mundane and immerse yourself in the heart of Jamaica's untamed landscapes.
Read Also: The best things to do during your stay in Jamaica
Types of River Rafting Experiences
Jamaica's diverse geography offers a range of river rafting experiences to suit different preferences and skill levels. If tranquility is what you seek, consider bamboo rafting along peaceful rivers like the Rio Grande. For those craving an adrenaline rush, white water rafting is the answer. Traverse challenging rapids that test your mettle and skill as you navigate the surging waters.
To Book Whitter Village Mall Economical Shopping Shuttle from your Resort ⤵️
Navigating the Rio Grande
The Rio Grande River, one of Jamaica's most iconic waterways, beckons with its beauty and historical significance. Rafting along the Rio Grande is like stepping back in time, as you float past verdant landscapes and sites that tell tales of the island's rich past. The experience is not just about adventure—it's a journey through history and culture.
Adrenaline-Pumping White Water Adventures
If your heart races at the thought of facing fierce rapids head-on, white water rafting is the thrill you've been seeking. Jamaica's white water experiences offer a mix of excitement and challenge, as you conquer rapids that range from moderate to heart-pounding. It's an opportunity to test your skills, embrace the rush, and emerge with a sense of accomplishment like no other.
Choosing Your River Adventure
Selecting the right river rafting experience is key to ensuring a memorable adventure. Consider factors such as your comfort level with rapids, your desire for guided tours or independent exploration, and the overall difficulty of the route. Jamaica's diverse offerings cater to families seeking leisurely rides, couples seeking romance, and adrenaline junkies seeking the ultimate rush.
Preparing for the Rapids
Safety is paramount when embarking on a river rafting adventure. Dress appropriately for the weather and water conditions, wear sunscreen, and don't forget to stay hydrated. Following the guidance of experienced guides is essential for a safe and enjoyable journey down the rapids.
Immersing in Nature's Beauty
As you navigate the twists and turns of Jamaica's rivers, take a moment to soak in the natural beauty that surrounds you. From the vibrant greenery to the soothing sounds of water, every part of the journey is a chance to connect with the environment in a profound way.
Capturing the Moments
Documenting your river rafting adventure through photography allows you to relive the excitement and beauty. Just remember, safety comes first—ensure your camera or device is securely protected from water and other potential hazards.
Beyond the Rapids: Exploring Surrounding Attractions
Read Also: The best things to do during your stay in Jamaica
Jamaica's allure extends beyond the rivers. Many river rafting locations are conveniently situated near cultural attractions, local cuisine hotspots, and opportunities for nature exploration. Extend your adventure by exploring nearby sites that offer a deeper connection to the island's culture and history.
The Lasting Impact of River Adventures
River rafting is not just an adrenaline rush; it's an experience that stays with you long after the rapids have been conquered. The sense of achievement, the thrill of overcoming challenges, and the harmony with nature leave an indelible mark on your memory.
Conclusion
Jamaica's river rapids offer a unique blend of adventure and natural beauty. Whether you're navigating the tranquil Rio Grande or conquering the wild white water, the experience is a testament to the island's allure. So, when you're next in Jamaica, consider adding a river rafting excursion to your itinerary. It's not just a journey down the rapids—it's a journey into the heart of Jamaica's wild spirit.