Jamaica is a tropical paradise that's just waiting to be discovered. It's home to some of the most beautiful beaches in the world, and if you're looking for the best places to visit, we've got you covered.
We've put together a list of our top five favorite beaches in Jamaica so that you can plan your trip with our help!
Doctor's Cave Beach
Doctor's Cave Beach is one of the most popular beaches in Jamaica. It's located in Montego Bay, and it's known as a great place to go snorkeling and scuba diving. The water is crystal clear and you can see fish swimming by on your way down to the ocean floor.
The beach itself is long and wide, with plenty of room for everyone who wants to visit it. There are also several bars and restaurants that serve food and drinks if you don't want to pack yourself a picnic lunch.
Bloody Bay
Bloody Bay is a great beach for those looking for something secluded. Located on the west coast of Jamaica, it's just a short drive from Negril, but far enough away to feel like you're in a different world. There are lots of things to do—you can play volleyball, hike through the jungle, or just enjoy the beach itself. The water is crystal clear and perfect for snorkeling, and the sand is soft and white.
Bloody Bay has a coral reef, making it an amazing spot for snorkeling and scuba diving. The waters are shallow enough for kids to swim and play, too!
Negril Seven Mile Beach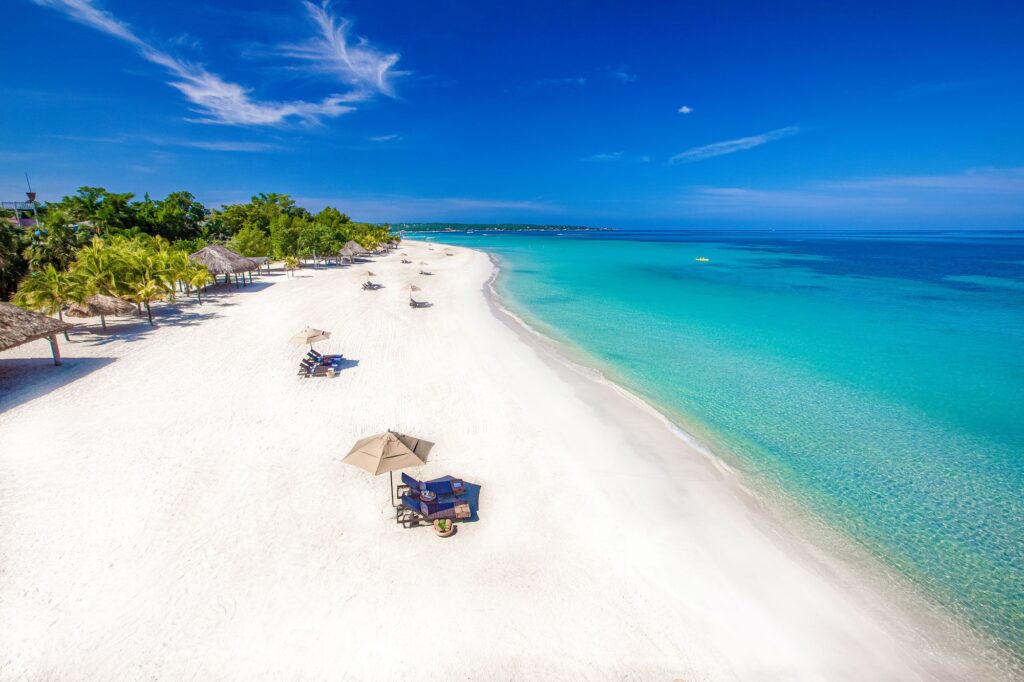 The beach is not just one mile long, but actually seven miles long. It's an amazing stretch of white sand, and it's not uncommon to see cruise ships docking here. You can find plenty of water sports here, including snorkeling, jet skiing, and parasailing.
However, if you're looking for a more relaxing way to spend your day at the beach, then this is the place for you. There are plenty of restaurants nearby where you can enjoy a nice meal while watching the sun set into the ocean before your eyes.
Ocho Rios Bay Beach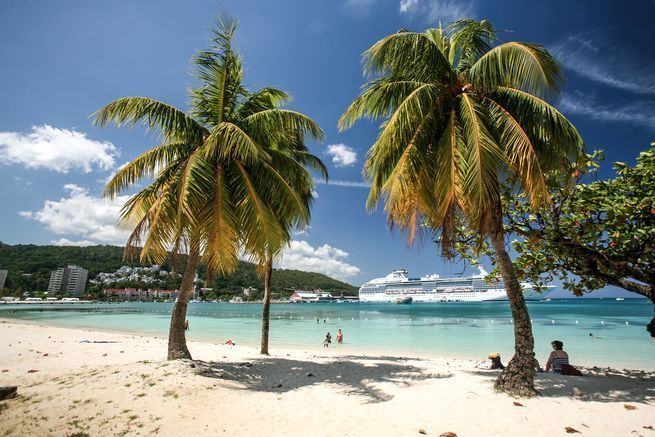 As one of the most popular tourist destinations in Jamaica, Ocho Rios is home to a number of beaches. But there's one that stands out: Ocho Rios Bay Beach.
The turquoise waters of this beach are like none other on the island. The sand is soft and fine, and there are plenty of places to relax under shady trees or umbrella-covered tables. If you're looking for a bit more action, water sports are available at the beach as well.
If you're looking for excitement and adventure, though, you can't beat this spot. Visitors can take a ride on a jet ski or parasail over the beautiful sea or play volleyball with friends on the sand.
Lime Cay
Lime Cay beach is located on the island's northeast coast. This beach offers a quiet and secluded feel, with its location in a cove and its relatively small size. The water is warm, clear, and calm for swimming. There are some areas where you can snorkel or dive—and there are also caves to explore if you're into that kind of thing.
Also Read: Best things to do during your stay in Jamaica
Takeaway
In conclusion, Jamaica is a beautiful country with lots to offer. From its breathtaking beaches and friendly people to its rich history, it's no wonder that so many have made it their home away from home.
Whether you're looking for just a relaxing getaway or an adventure-filled vacation, Jamaica will not disappoint.