Indulge in the vibrant flavors and rich cultural heritage of Jamaica as we present to you "Jamaica Drinks: A Guide to the Best Cocktails and Beverages." Get ready to tantalize your taste buds and quench your thirst with an array of delightful concoctions that showcase the essence of this tropical paradise.
From classic Jamaican cocktails that embody the spirit of the island to traditional non-alcoholic beverages and innovative fusion drinks, this comprehensive guide explores the diverse world of Jamaican drinks. Join us on this captivating journey as we delve into the historical significance, authentic recipes, and tips for recreating these tantalizing beverages.
Whether you're an avid mixologist, a non-alcoholic drink enthusiast, or simply curious about the flavors of Jamaica, this guide is your passport to the captivating world of Jamaican drinks.
Sorrel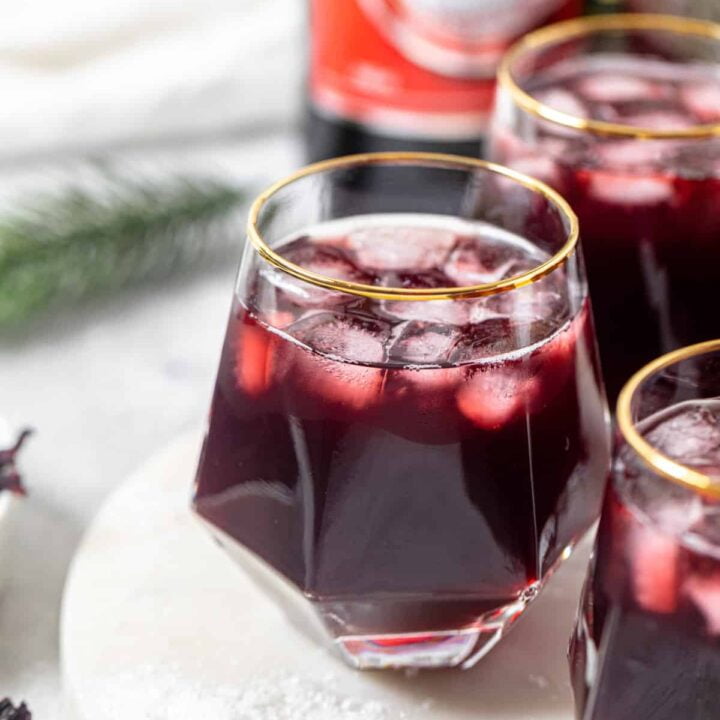 Sorrel is a refreshing crimson-colored drink made from the sepals of the sorrel plant (Hibiscus sabdariffa). The sepals are boiled in water along with spices such as ginger, pimento (allspice), and cloves. Sweetened with sugar or honey, the resulting beverage is usually served chilled.
Read Also : The best things to do during your stay in Jamaica
Sorrel is commonly enjoyed during the Christmas season but is also consumed year-round.It has a tart and tangy flavor with hints of spice, making it a perfect thirst-quencher in warm weather.
Ginger Beer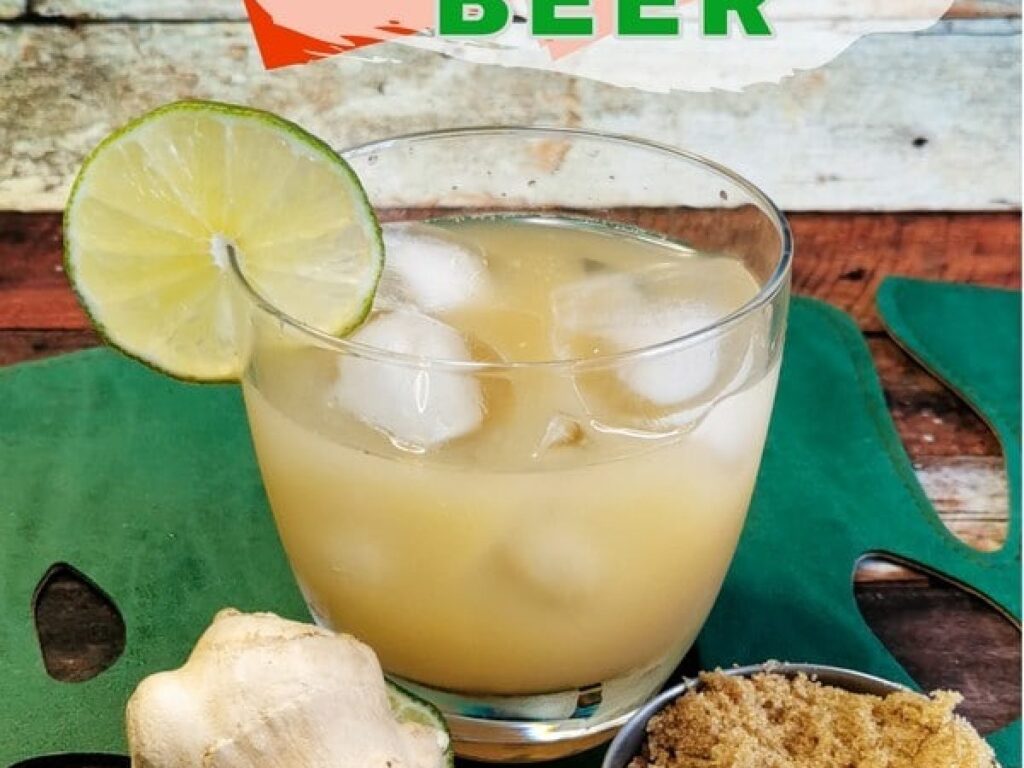 Ginger beer is a fizzy and invigorating non-alcoholic beverage infused with the zesty flavor of ginger. Fresh ginger root is grated and simmered in water, combined with sugar, and often enhanced with lime juice and other spices.
The mixture is then strained and fermented with yeast, giving it a slight effervescence.Ginger beer is known for its spicy kick and is loved by many for its digestive properties. It is a popular choice year-round and especially during celebrations and social gatherings.
Coconut Water
Coconut water, the clear liquid found inside young coconuts, is a naturally hydrating and nutritious drink. Coconuts are harvested and their tops are opened to access the refreshing water. The water is rich in electrolytes, vitamins, and minerals, making it an excellent choice for rehydration.
It has a subtly sweet taste with a hint of nuttiness and is often served chilled. Coconut water is a beloved beverage in Jamaica, enjoyed both as a standalone refreshment and as a base for various cocktails.
Where to Find Authentic Traditional Jamaican Drinks in Jamaica
To experience the authentic flavors of traditional Jamaican drinks, you can find them in various places across the island:
Street Food Stalls and Markets: Visit local street food stalls, especially in bustling markets like Coronation Market in Kingston or Montego Bay's Hip Strip. Vendors often sell freshly prepared sorrel, ginger beer, and coconut water.
Restaurants and Cafés: Many restaurants and cafés in Jamaica offer traditional Jamaican drinks as part of their beverage menus. Look for establishments specializing in Jamaican cuisine or those with a focus on local ingredients.
Beachside Shacks: Along Jamaica's stunning coastlines, you'll often find beachside shacks selling freshly cracked coconuts, providing an opportunity to enjoy authentic coconut water in a picturesque setting.
Festivals and Cultural Events: During Jamaican festivals and cultural events, such as the Jamaica Food and Drink Festival or Reggae Sumfest, you can explore various stalls and vendors offering traditional drinks alongside other culinary delights.
Read Also : The best things to do during your stay in Jamaica
Remember, the availability of these drinks may vary depending on the season and location, so it's always a good idea to ask locals or do some research to find the best spots to enjoy authentic traditional Jamaican drinks.
Signature Jamaican Cocktails
Jamaican cocktails are renowned for their tropical flavors, vibrant colors, and the use of locally produced rum. Here are three signature Jamaican cocktails that exemplify the island's unique mixology.
Rum Punch
Rum Punch is a classic Caribbean cocktail that perfectly embodies the spirit of Jamaica. Flavor Profile: Rum Punch strikes a balance between sweet, tart, and boozy flavors. It offers a delightful combination of rum's richness with the refreshing tang of citrus juices.
Jamaican Mule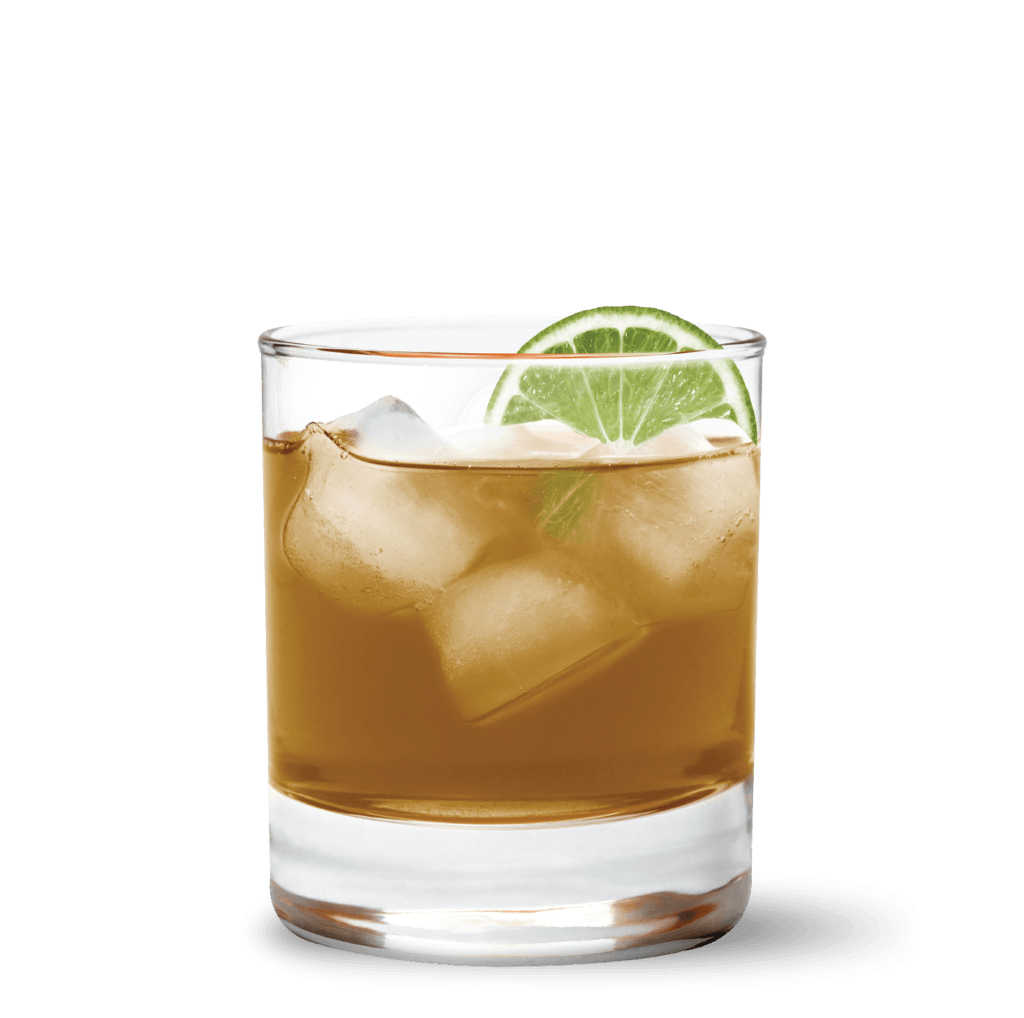 The Jamaican Mule is a Caribbean twist on the classic Moscow Mule, incorporating Jamaican rum for an added tropical kick. Flavor Profile: This cocktail combines the warmth of ginger beer, the zing of lime juice, and the distinct character of Jamaican rum. The addition of fresh mint adds a refreshing herbal note.
Bob Marley Cocktail
Named after the iconic Jamaican musician, the Bob Marley cocktail is a visually stunning layered drink that represents the colors of the Jamaican flag.
Flavor Profile: This cocktail offers a combination of creamy, fruity, and sweet flavors. The melon liqueur provides a distinctive tropical taste, while the rum cream adds a rich and smooth texture.
Non-Alcoholic Jamaican Beverages
For those who prefer non-alcoholic beverages or simply want a refreshing alternative, Jamaican cuisine offers a variety of delightful non-alcoholic options. These beverages are perfect for staying hydrated and enjoying the vibrant flavors of the island. Here are some popular non-alcoholic Jamaican beverages:
Fruit Punches
Jamaican fruit punches are a delightful blend of tropical fruits, often with a hint of citrus and spice. Fresh fruits like pineapple, mango, guava, and passion fruit are combined with water or fruit juices.
Sweetened with sugar or honey and infused with lime or ginger, these punches are incredibly refreshing.
Fruit punches are widely available and enjoyed throughout Jamaica, especially during celebrations and gatherings.
Lemonades
Jamaican lemonades offer a zesty and thirst-quenching experience, perfect for hot and sunny days. Made with freshly squeezed lemons, water, and sweetened with sugar or honey, they provide a delightful balance of tartness and sweetness.
Some variations incorporate additional flavors such as ginger, mint, or tropical fruits like sorrel or guava for a unique twist.
Lemonades are widely available in local eateries, roadside stands, and cafés across Jamaica.
Read Also : The best things to do during your stay in Jamaica
Herbal Teas
Herbal teas are popular in Jamaican culture for their soothing properties and natural flavors. Jamaican herbal teas often feature ingredients like lemongrass, ginger, mint, hibiscus, or cerasee (bitter melon).
These teas are known for their aromatic qualities, ranging from refreshing and invigorating to calming and floral.
Herbal teas can be enjoyed hot or cold and are commonly found in traditional herbal shops, health food stores, and local markets.
Cultural Significance of Jamaican Drinks
Jamaican drinks hold a deep-rooted historical and cultural importance within Jamaican society. They not only quench thirst but also play a significant role in the country's traditions, social gatherings, and everyday life. Here are some key aspects of the cultural significance of Jamaican drinks:
Historical Roots: Many Jamaican drinks have historical roots tied to the island's colonial past and its diverse cultural heritage. Ingredients like rum, sorrel, ginger, and coconuts were introduced by various cultural groups, including the indigenous Taino people, African slaves, and European colonizers.
Medicinal and Ritual Purposes: Traditional Jamaican drinks were often used for their medicinal properties. For example, ginger was valued for its digestive benefits, while cerasee tea was believed to have cleansing properties. Some drinks also held cultural and ritual significance, such as the consumption of sorrel during Christmas time.
Connection between Jamaican Drinks and Celebrations/Festivals
Jamaican drinks are intricately connected to celebrations and festivals, serving as symbols of joy, unity, and cultural identity. Here are a few examples:
Christmas: Jamaican drinks like sorrel and ginger beer are closely associated with Christmas celebrations. Sorrel, made from the sepals of the sorrel plant,
is traditionally brewed and consumed during this time. Ginger beer, a spicy and effervescent beverage, is also popular during the holiday season.
Independence Day: On Jamaica's Independence Day, celebrated on August 6th, traditional Jamaican drinks are often enjoyed as part of the festivities. It is a time when locals celebrate their national identity and cultural heritage, and drinks like rum punch and fruit punches are commonly shared.
Music Festivals: Jamaican music festivals, such as Reggae Sumfest, showcase the vibrant culture of the island. These events often feature bars and beverage stations offering a wide range of Jamaican-inspired cocktails and non-alcoholic drinks to complement the energetic atmosphere.
Reflecting the Vibrant Jamaican Culture
Jamaican drinks are a reflection of the vibrant and lively culture of the island. They encapsulate the rich flavors, aromas, and colors that characterize Jamaican cuisine and lifestyle. Here's how Jamaican drinks reflect the vibrancy of the culture:
Bold Flavors: Jamaican drinks are known for their bold and robust flavors. Whether it's the fiery kick of ginger beer, the tangy sweetness of sorrel, or the tropical burst of coconut water, each sip is an explosion of taste that mirrors the vibrant nature of Jamaican culture.
Use of Local Ingredients: Jamaican drinks often incorporate local ingredients that are abundant on the island. This connection to the land highlights the country's agricultural richness and promotes a sense of pride and appreciation for Jamaican produce.
Read Also : The best things to do during your stay in Jamaica
Social Bonding: In Jamaican society, drinks are often shared among friends, family, and community members. Whether it's enjoying a fruit punch at a social gathering or raising a glass of rum punch in a toast, the act of sharing drinks fosters social bonding and reflects the warm and welcoming nature of Jamaican hospitality.
Helpful Tips and Tricks for Achieving the Flavors and Authenticity of Jamaican Drinks
Fresh Ingredients: Whenever possible, use fresh ingredients to capture the vibrant flavors of Jamaican drinks. Freshly squeezed citrus juices, grated ginger, and ripe fruits will enhance the taste and authenticity.
Balance of Flavors: Jamaican drinks often have a balance of sweet, tart, and sometimes spicy flavors. Taste your drink as you go and adjust the sweetness, acidity, or spiciness to your preference.
Garnishes and Spices: Don't forget the final touches! Sprinkle nutmeg on rum punches, add a sprig of mint to a Jamaican Mule, or garnish a Bob Marley cocktail with lime wheels to enhance the visual appeal and flavors of the drink.
Ice and Temperature: Serve your Jamaican drinks chilled or over ice to enhance their refreshing nature. Consider using large ice cubes or crushed ice to keep the drinks cold without diluting them too quickly.
Experiment and Customize: Jamaican drinks offer plenty of room for experimentation. Feel free to add your own twist by incorporating additional herbs, spices, or fruit combinations to create unique flavors that suit your taste preferences.
Conclusion
We hope this guide has provided you with a tantalizing glimpse into the world of Jamaican drinks. From the iconic rum punches and Jamaican mules to the refreshing non-alcoholic fruit punches and herbal teas, each sip offers a taste of the vibrant Jamaican culture.
Whether you find yourself on the shores of Jamaica or in the comfort of your own home, these recipes, tips, and insights will enable you to embark on a flavor-filled adventure. So, raise your glass and toast to the enticing flavors and cultural significance that make Jamaican drinks truly unforgettable. Cheers to embracing the spirit of Jamaica through its delightful beverages!