Jamaica, a land of sun, sea, and smiles, is also a haven for food enthusiasts seeking an explosion of flavors. Its culinary heritage is a vibrant tapestry woven from indigenous ingredients, African influences, and colonial history. In this gastronomic journey, we'll embark on a delectable exploration of Jamaican cuisine, uncovering the iconic dishes and unique flavors that define the island's food culture.
Exploring Jamaican Cuisine
Jamaican cuisine is a harmonious blend of diverse cultural influences, creating a culinary landscape that's as dynamic as the island itself. It's a delightful dance of flavors, combining African, European, and Indigenous ingredients and techniques to create dishes that resonate with both tradition and innovation.
The Iconic Jerk Cuisine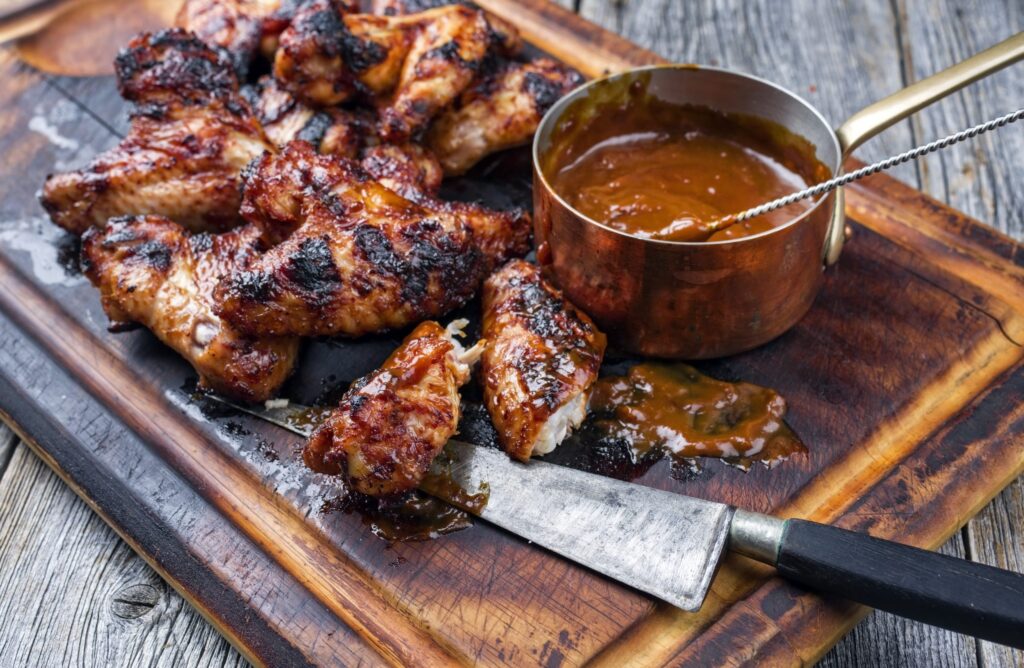 One cannot speak of Jamaican cuisine without mentioning the world-famous jerk. This fiery culinary art involves marinating meat in a potent blend of spices, including scotch bonnet peppers, allspice, and thyme, before slow-cooking it over pimento wood flames. The result? A tantalizing symphony of flavors that lingers on the palate, whether you're savoring jerk chicken, jerk pork, or jerk seafood.
Read Also: The best things to do during your stay in Jamaica
Ackee and Saltfish: A National Dish
Ackee and saltfish, the national dish of Jamaica, is a beloved breakfast staple. The vibrant ackee fruit is sautéed with salted codfish, onions, and peppers, resulting in a dish that's both visually striking and deeply flavorful. This savory delight is a true embodiment of Jamaican culinary tradition and reflects the island's rich history.
Patty Paradise: Savory Handheld Treats
Jamaica's street food scene is incomplete without the iconic patty—a golden, flaky pastry filled with an array of savory fillings. From classic beef and chicken to innovative options like curry vegetable or ackee and saltfish, patties are a convenient and flavorful delight that locals and visitors alike relish.
To Book Whitter Village Mall Economical Shopping Shuttle from your Resort ⤵️
Indulging in Curried Delights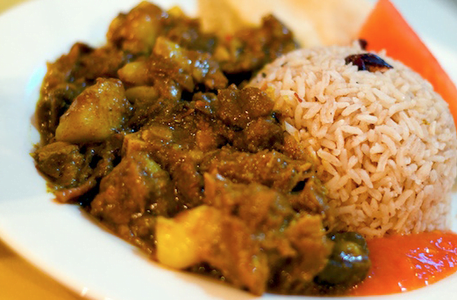 Incorporating the vibrant spices of Indian cuisine, Jamaican curries are a feast for the senses. Whether it's tender curried goat, aromatic curried chicken, or vegetable curries bursting with flavor, these dishes reflect the island's diverse culinary heritage.
Seafood Sensations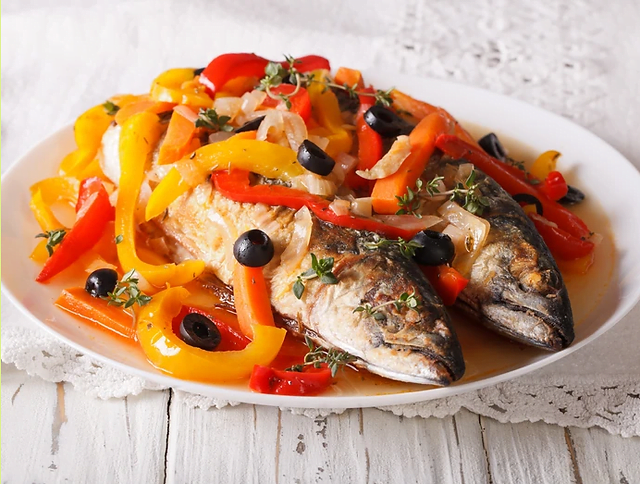 With its coastline embracing the Caribbean Sea, Jamaica is a seafood lover's paradise. Escovitch fish, a tangy and spicy delight, showcases the island's love for bold flavors. Rundown, a creamy coconut-infused fish stew, offers a soothing contrast to the fiery jerk dishes. And who can resist the comfort of fish tea soup, a flavorful broth teeming with seafood goodness?
Sidekicks and Staples
Jamaican meals are enhanced by a variety of side dishes that elevate the dining experience. Rice and peas, a fragrant blend of rice, coconut milk, and kidney beans, is a staple found on most dinner tables. Festivals—sweet fried dough—are the perfect accompaniment to savory dishes, while ripe or green plantains add a delightful touch to any plate.
Exotic Fruits and Drinks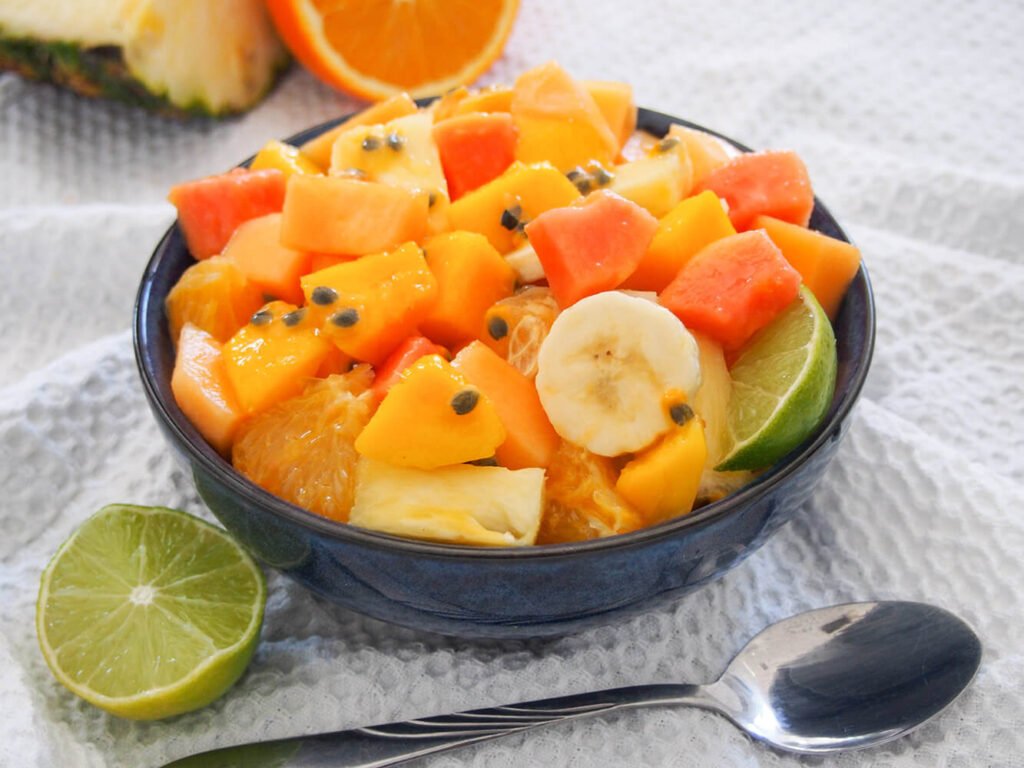 Jamaica's tropical climate yields a bounty of exotic fruits that tantalize the taste buds. From the spiky soursop with its creamy, tart flesh to the fragrant sweetness of guava and the uniquely textured star apple, the island's fruits are a true testament to its biodiversity. And don't forget to quench your thirst with traditional beverages like sorrel drink, refreshing coconut water, and the invigorating Jamaican ginger beer.
Sweet Endings: Desserts and Sweets
Jamaican desserts offer a sweet farewell to any meal. The iconic rum cake is a boozy delight soaked in rich flavors, while gizzada, a coconut tart with its intricate design, combines the sweetness of coconut and the warmth of nutmeg. Grater cake, made from grated coconut and spices, is a chewy and satisfying treat.
Street Food Adventures
Jamaica's vibrant street food scene is a microcosm of its culinary diversity. Roast corn and boiled cornmeal dumplings are humble yet flavorful offerings that satisfy both hunger and curiosity. These street-side delights provide a glimpse into local life and the essence of Jamaican flavors.
Read Also: The best things to do during your stay in Jamaica
Farm-to-Table Experiences
As the farm-to-table movement gains momentum, Jamaica is embracing its own version of sustainable dining. Restaurants and eateries across the island celebrate fresh, locally sourced ingredients, promoting the use of organic produce and supporting local farmers. From the fields to your plate, the farm-to-table experience adds a layer of authenticity to your culinary journey.
Fusion Fare: Jamaican-Inspired International Dishes
Jamaica's bold flavors have made their mark on the international culinary stage. Global chefs have incorporated Jamaican spices and techniques into their creations, resulting in fusion dishes that pay homage to the island's vibrant food culture. From jerk-infused burgers to curry-inspired pasta dishes, the influence of Jamaican cuisine knows no bounds.
Conclusion
As our culinary exploration of Jamaica comes to an end, we're reminded that the island's cuisine is a mirror reflecting its history, culture, and spirit. From the fiery jerk to the comforting ackee and saltfish, every dish carries a story that's as rich and diverse as the island itself. So, whether you're enjoying a savory patty on a bustling street corner or savoring the sweetness of a coconut tart, each bite is an invitation to experience the heart and soul of Jamaica.