Jamaica is a small Caribbean island with a big personality, from the vibrant music scene to the delicious food and stunning beaches. While many tourists flock to popular hotspots like Montego Bay and Negril, there are many off-the-beaten-path destinations that are worth visiting.
These hidden gems offer a chance to experience a different side of Jamaica, away from the crowds and tourist traps. In this blog post, we'll take a closer look at some of Jamaica's hidden gems and why you should add them to your travel itinerary.
Discovery Bay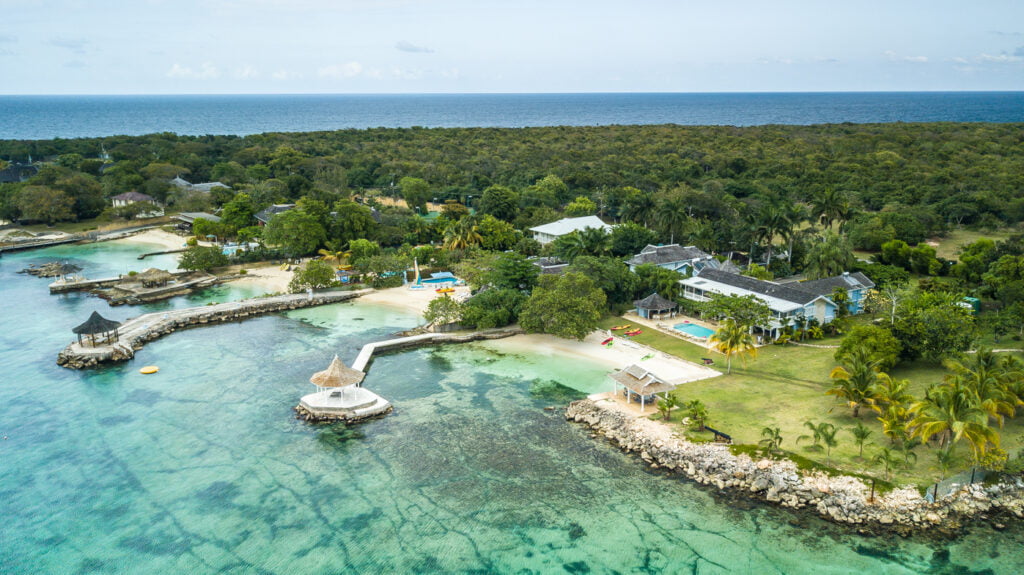 Discovery Bay is a small town located on the north coast of Jamaica. It's a quiet, peaceful destination that offers a glimpse into Jamaica's rich history. The city is home to Columbus Park, where Christopher Columbus is said to have first landed in Jamaica.
The park features a monument and museum dedicated to Columbus and the island's history. Another attraction in Discovery Bay is Puerto Seco Beach, a beautiful stretch of sand and sea that offers swimming, sunbathing, and water sports. For those interested in nature, the Green Grotto Caves are also nearby, featuring a series of limestone caves filled with stalactites and stalagmites.
Strawberry Hill, Irish Town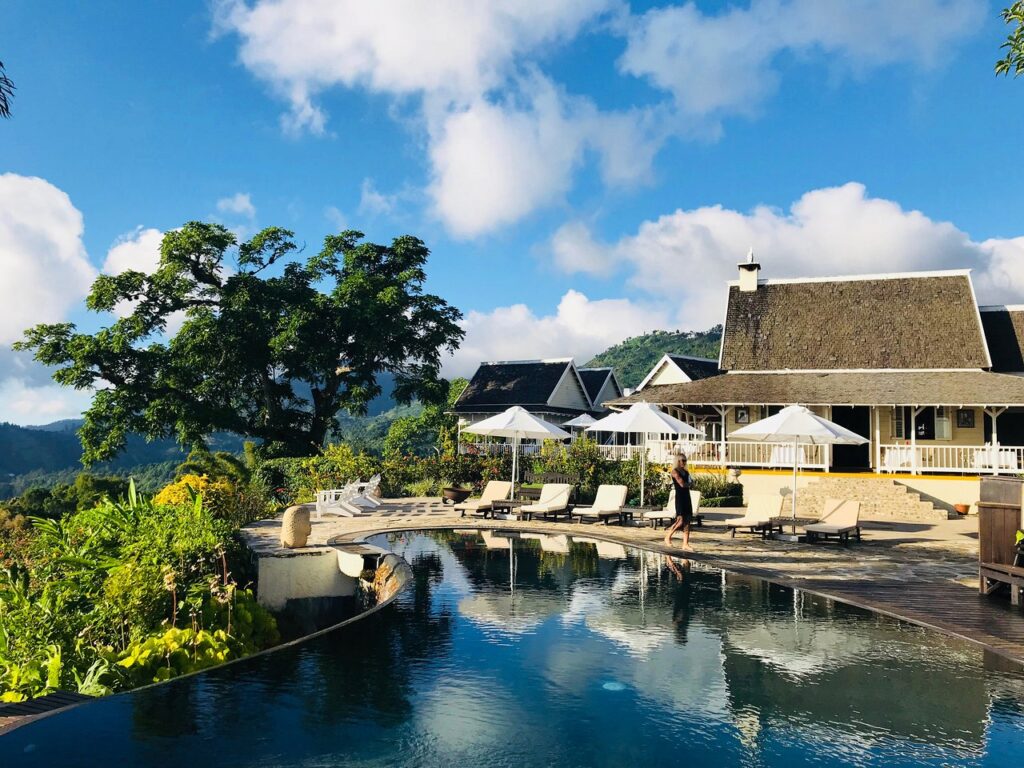 Strawberry Hill is a stunning mountaintop resort located in the town of Irish Town. It offers breathtaking panoramic views of the Blue Mountains and is the perfect place to relax and unwind. The resort has a spa, restaurant, and pool, and it's also close to the Blue Mountains National Park.
Visitors can enjoy hiking, birdwatching, and exploring the local flora and fauna. Strawberry Hill is also known for its rich history and cultural significance, as it was once owned by the legendary musician Bob Marley.
Read Also : The best things to do during your stay in Jamaica
Maamee River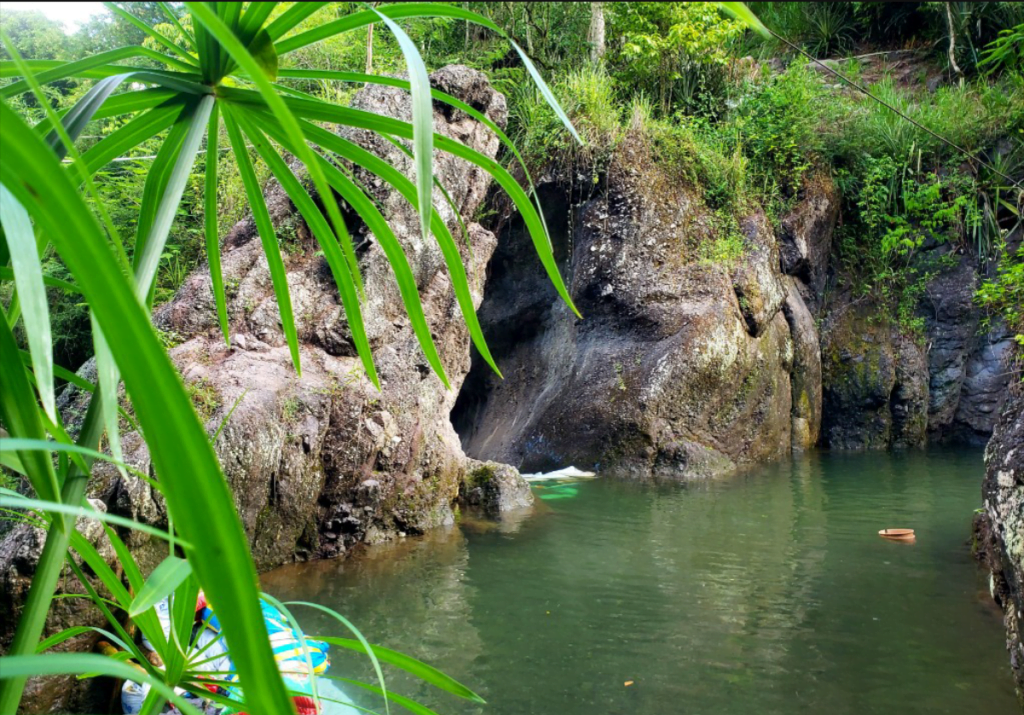 Maamee River is a hidden gem located in the parish of St. Mary. It's a beautiful river that offers crystal-clear water and stunning scenery. Visitors can swim, hike, and explore the surrounding area.
The river is also home to a waterfall that adds to the natural beauty of the area. This hidden gem is a great place to escape the hustle and bustle of city life and enjoy some peace and quiet.
Benta River Falls
Benta River Falls is a hidden gem located in the parish of Portland. It's a natural wonder that offers swimming, hiking, and stunning views. The river is surrounded by lush greenery, and visitors can explore the natural rock formations and pools.
This hidden gem is a great place to connect with nature and enjoy a day of adventure.
Blue Hole Mineral Spring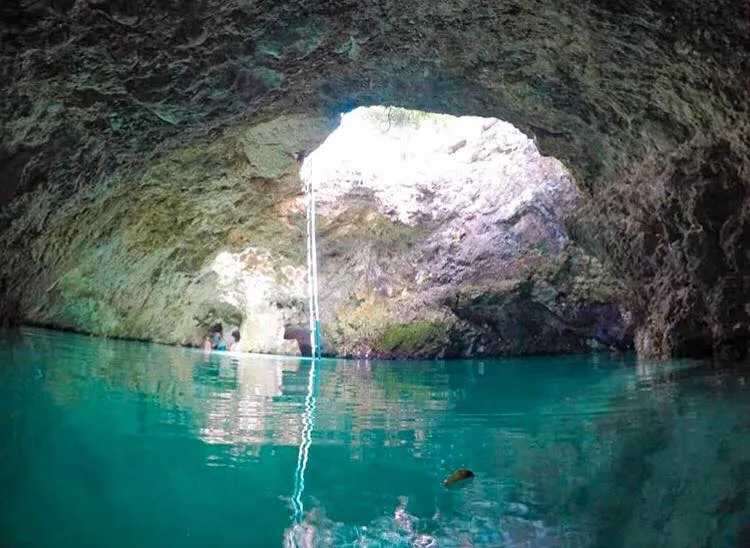 The Blue Hole Mineral Spring is a natural mineral pool that is said to have healing properties. Located in the town of Brighton, it's a great place to relax and rejuvenate.
The mineral-rich water is known to have many health benefits, including promoting good skin health, relieving stress, and easing muscle pain. Visitors can also enjoy the beautiful surrounding scenery, which includes lush vegetation and a nearby river.
Glistening Waters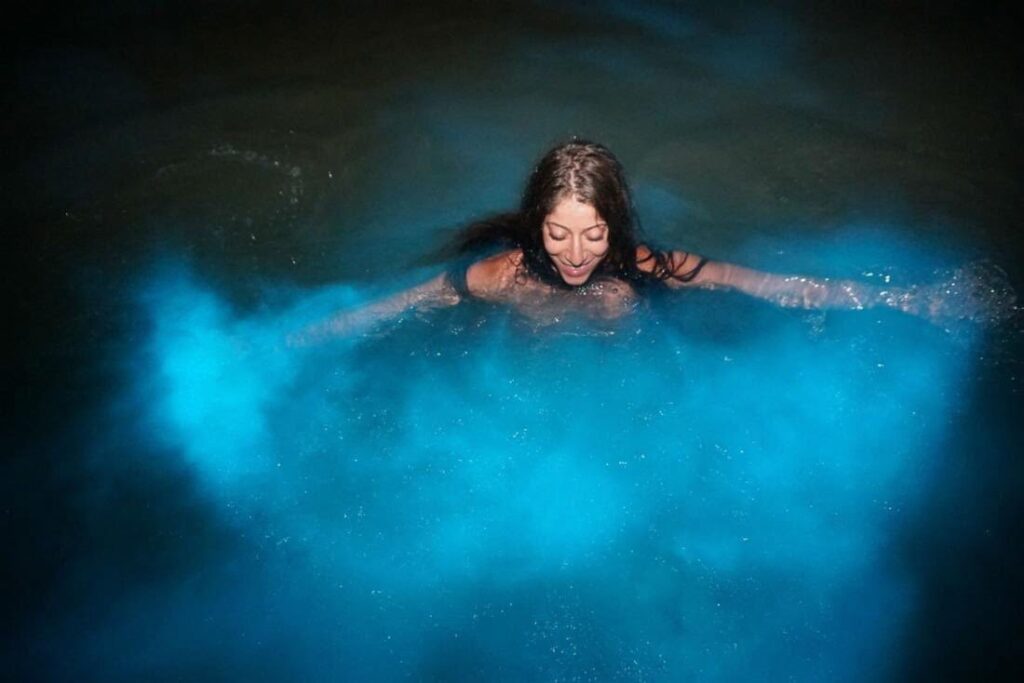 Glistening Waters is a bioluminescent bay located in the town of Falmouth. It's a rare natural phenomenon where microscopic organisms in the water emit light when disturbed, creating a magical glow that lights up the night sky.
Visitors can take a boat tour of the bay at night to experience this natural wonder up close.
Read Also : The best things to do during your stay in Jamaica
Reach Falls
Reach Falls is a stunning waterfall located in the parish of Portland. It's a great place for hiking, swimming, and exploring the surrounding area.
The waterfall features cascading pools that offer a refreshing dip on a hot day. Visitors can also enjoy a picnic on the banks of the river, surrounded by the lush greenery of the forest.
Conclusion
In conclusion, Jamaica is a treasure trove of hidden gems that offer a unique and authentic travel experience.
From the stunning mountaintop resorts to the crystal-clear rivers and natural wonders, these off-the-beaten-path destinations offer a chance to explore a different side of Jamaica away from the tourist crowds.
Add these hidden gems to your travel itinerary and you're sure to have a memorable and unforgettable trip to this beautiful Caribbean island.