Montego Bay is one of Jamaica's most popular tourist destinations, known for its white sand beaches, crystal-clear waters, and tropical climate. But the city also has a vibrant nightlife scene that's worth exploring.
From laid-back beach bars to high-energy nightclubs, Montego Bay has something for everyone. Whether you're traveling solo, with friends, or as a couple, you're sure to have a great time in this Caribbean paradise.
In this guide, we'll take a closer look at some of the city's best party spots and what to expect when you hit the town of Montego Bay.
Lounge 2727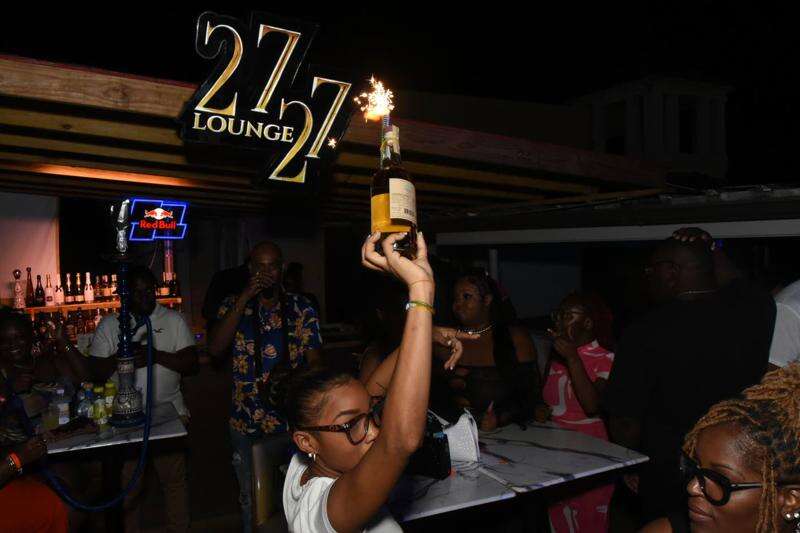 Located in the heart of Montego Bay, Lounge 2727 is an upscale nightclub that's a must-visit for those seeking a more refined party experience. The club features sleek decor, top-notch service, and a chic rooftop bar with stunning views of the city.
Lounge 2727's resident DJs play a mix of Caribbean and international music, and there are often guest performances by live bands and artists.
The dress code at Lounge 2727 is smart casual, so be sure to dress to impress. Whether you're looking to dance the night away or enjoy a few cocktails with friends, Lounge 2727 is a great choice.
Pier 1
Pier 1 is an iconic Montego Bay institution that has been serving up drinks, food, and entertainment for over 30 years. Located on a pier overlooking the ocean, Pier 1 has a laid-back and casual vibe that's perfect for a night out with friends.
The venue features live music, DJs, and karaoke, as well as a seafood-focused menu and a wide selection of drinks.
On weekends, the pier transforms into a beach party with bonfires, dancing, and fire breathers. The dress code is casual, and there's no cover charge.
Read Also : The best things to do during your stay in Jamaica
Margaritaville
If you're looking for a party spot that's more on the touristy side, Margaritaville is the place to be. This beachside bar and grill is part of a chain that's popular in many Caribbean destinations, but the Montego Bay location is one of the best.
With a swim-up bar, water trampolines, and a giant slide, Margaritaville is a fun and lively spot for a daytime party. The bar also hosts themed events like Reggae Night and Foam Party, as well as live music and DJs.
Margaritaville is open every day from 10 am to midnight, and there's no cover charge. The dress code is casual, and the atmosphere is family-friendly during the day, but it can get rowdy at night.
Other Party Spots in Jamaica
If you're looking to mix things up or try something different, Montego Bay has plenty of other party spots to explore. Club Mobay is a popular nightclub with a dance floor, VIP tables, and a rooftop lounge.
The Jungle Night Club ( Negril ) offers a more intimate and relaxed atmosphere, with live music and DJs playing a mix of reggae and hip-hop. Coral Cliff is another venue worth checking out, with a casino, karaoke bar, and live music on the weekends.
Tips for Enjoying Montego Bay's Nightlife Scene
Dress to impress
Many of Montego Bay's nightlife venues have a dress code, so be sure to check before heading out. Dressing up will not only ensure that you meet the dress code but also make you feel confident and ready to have a great night.
Stay safe
While Montego Bay is generally a safe destination, it's always important to be aware of your surroundings and take precautions to stay safe.
Stick to well-lit areas and avoid walking alone at night. If you're drinking, be sure to pace yourself and know your limits.
Read Also : The best things to do during your stay in Jamaica
Plan ahead
Before heading out, do some research on the best nightlife spots in Montego Bay. Look up reviews, check out the venue's website, and see if they have any upcoming events that you're interested in. Planning ahead will ensure that you have a fun and memorable night out.
Be open to new experiences
Montego Bay's nightlife scene offers a range of experiences, from high-end nightclubs to laid-back beach bars. Be open to trying something new and stepping outside of your comfort zone. You never know what fun and exciting experiences you may have.
Make new friends
Montego Bay is known for its friendly locals and welcoming atmosphere. Don't be afraid to strike up a conversation with someone at the bar or on the dance floor. Making new friends is a great way to enhance your nightlife experience and create lasting memories.
Conclusion
In conclusion, Montego Bay is home to some of the best nightlife in Jamaica. Whether you're looking for a sophisticated night out or a fun-filled evening with friends, Montego Bay has something to offer everyone. By following these tips and exploring some of the city's top nightlife spots, you're sure to have a memorable and enjoyable night out in Montego Bay.