Montego Bay is one of the most popular tourist destinations in Jamaica, and there are many reasons why.
The city is home to an abundance of beautiful beaches, a thriving nightlife scene, and exciting attractions that are sure to leave you feeling exhilarated.
But what may surprise you is that Montego Bay also has a lot to offer in terms of shopping. There are plenty of malls where you can find everything from souvenirs and jewelry to clothing and electronics.
If you're planning on visiting Montego Bay during your next trip to Jamaica, then make sure you check out these three must-visit shopping malls!
Whitter Village Mall
The Whitter Village Mall is one of the best must visit shopping malls in Montego Bay. This mall has a wide range of stores and services that will meet your needs.
It offers a great variety of stores, restaurants and entertainment facilities. From elegant clothes, shoes, jewelries and accessories; to gifts and souvenirs; to banking services, beauty and spa treatments; Whitter Village Mall has it all.
This mall is located on Morgan Road in Montego Bay, Jamaica. It is easily accessible from anywhere on the North Coast Highway. The Green Apples Store, United States and Canadian Embassies are all located here for your convenience.
Book Shopping Shuttle Online with link below
City Centre Shopping Mall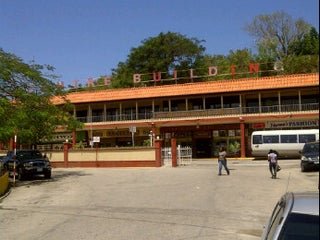 If you're looking for great shopping in Montego Bay, Jamaica, then the city centre shopping mall is a great place to start. It's one of the largest shopping malls in the country and it's home to some of the best brands in fashion, electronics, jewellery and more.
If you want to shop in Montego Bay, then this is where you'll find all the best stores. And it's not just about clothes; there are also many places to go for souvenirs such as paintings and other artwork from local artists.
There is also plenty of parking available around the mall, so if you're coming by car or taxi then your journey won't be too difficult.
Fairview Shopping Centre
The Fairview Shopping Centre is a luxury shopping mall in Montego Bay. It is located on the main road of Fairview. The mall has many stores and restaurants. It is one of the busiest malls in the city and can be easily accessed by public transport such as buses or taxis.
The Fairview Shopping Centre is one of the best shopping malls in Montego Bay. A popular destination for locals and tourists for many years. This mall offers more than 50 stores, including a supermarket, jewelry store, electronics store and clothing stores.
The centre has over 50 stores including several clothing outlets, restaurants, pharmacies and supermarkets. It also provides a wide range of services.
Takeaway
Shopping in Montego Bay is an experience not to be missed. The malls in Montego Bay are full of beautiful and unique shops with products from all over the world.
If you are planning a trip to Jamaica, make sure to check out one of these amazing shopping malls. All three offer something special, whether it's high-end shopping or a great Caribbean atmosphere.