From the gleaming white sands of Montego Bay's beaches to the colorful art galleries and lively markets, Jamaica is a vacation destination like no other. It's a place where you can spend hours exploring new sights and meeting new people, or just relaxing on a beach chair with a drink in hand.
One of the best ways to get to know a new place is by shopping local. Whether you're looking for souvenirs or everyday items, there are some great tourist destination gift shops in Montego Bay that offer something for everyone. Here are four of our favorites:
Green Apples Gift, Liquor & Cigar Store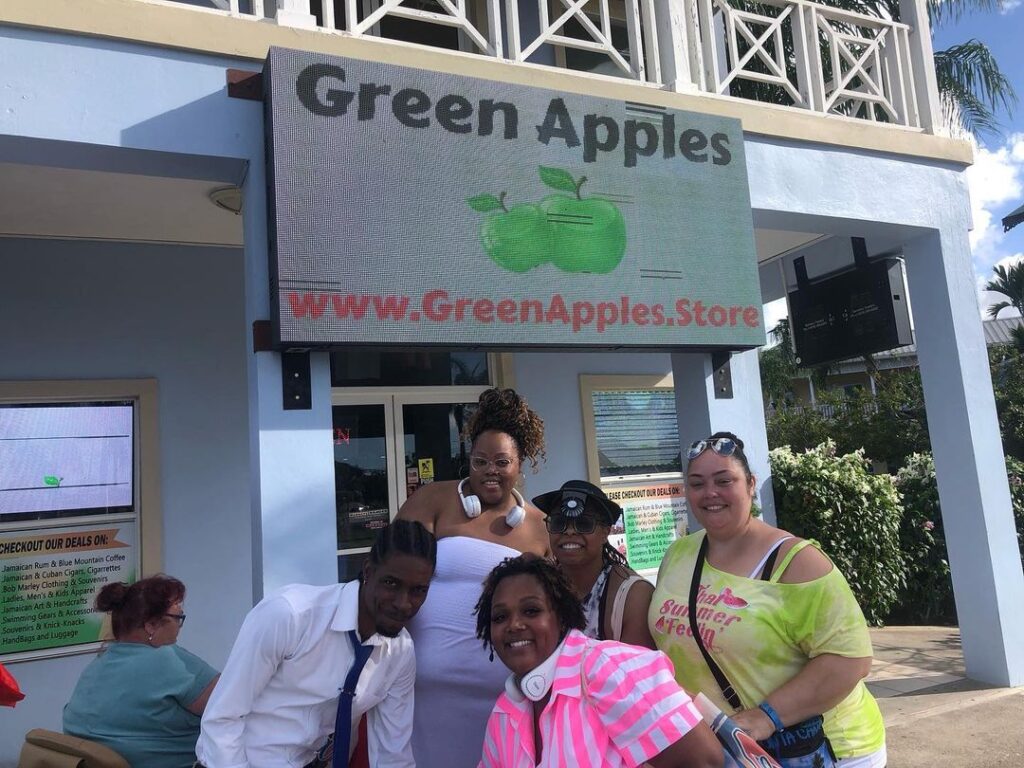 If you are visiting Montego Bay, Jamaica and want to find a great gift shop, Green Apples is your best choice. This store is located in the heart of the city on North Coast highway, at the Whitter Village Mall. It offers unique gifts and souvenirs that can't be found anywhere else.
This shop has several departments such as liquor, cigars and gift items. Liquor stores are popular with tourists because they have different brands of alcohol from all over the world. Cigars are also another good option for people who enjoy smoking. You can find cigars from Cuba and other countries around the world at this store.
You will also find some souvenirs for sale at this store that include T-shirts, hats, caps and other items made from leather or fabric material. The prices vary depending on what you buy but they are reasonably priced compared to other shops in town where prices tend to be higher than average because they want to make a profit off tourists who visit their country but don't know much about what's available there so they go along with whatever prices they're given.
Sunshine Souvenirs
Sunshine Souvenirs is a top tourist destination gift shop in Montego Bay. It is located at the heart of Montego Bay, Jamaica. Sunshine Souvenirs offers a wide range of souvenirs and Jamaican gifts that will remind you of your visit to this beautiful country.
The merchandise includes clothing items such as shirts, pants, shorts, skirts and more. There are also accessories like hats, wallets and bags. You can also find jewelry pieces made from materials such as wood, stone and beads.
Sunshine Souvenirs carries a variety of toys for kids including action figures, puzzles and games. There are also other items for children such as stuffed animals and puzzles. You can also find home decorations at this store including wall hangings, magnets and keychains among others.
Tropical Treasures
Tropical Treasures is the place to go for gifts that are as unique as the island itself. It's a small gift shop in the heart of Montego Bay, but it's well worth the trip to find it. They offer everything from local crafts and artwork to souvenirs from around the world.
If you're looking for something that's truly Jamaican, then this is the place for you. The store has an incredible selection of handcrafted souvenirs and other items made by local artists who have spent years perfecting their craft. You can also find handmade jewelry made with semi-precious stones such as jade and amethyst.
This is a great place to go if you're looking for something special that you won't find anywhere else!
The Royal Shop
The Royal Shop is a local, family-owned business that specializes in fine diamond jewelry, luxury fragrances, elegant silver jewelry, precious and semi-precious gemstones, watches, and Cross pens.
They have been serving customers since 1969. They believe that pride in their workmanship and attention to detail is what sets them apart from other stores. They have a wide selection of products at all price points that are sure to please even the pickiest buyers.
Takeaway
When it comes to finding the best souvenirs for your loved ones, there's no place like Montego Bay. Whether you're looking for something to remind you of your trip. Or you want to send a thoughtful gift home, there are many shops that will be sure to please.
Whether you're after local Jamaican crafts or more traditional souvenirs, the gift shops in Montego Bay will have what you need!