Jamaica is a favorite destination for many travelers, and for good reason. The island is known for its beautiful beaches, friendly people, and vibrant culture. But there's more to it than just the touristy stuff. And you'll never know what you're missing until you try the local cuisine.
So if you're looking to get a true taste of Jamaica without breaking the bank, we've got your back with this list of our top five recommended restaurants in Jamaica. Read on to find out where to eat in Jamaica!
Flag City Seafood & Grill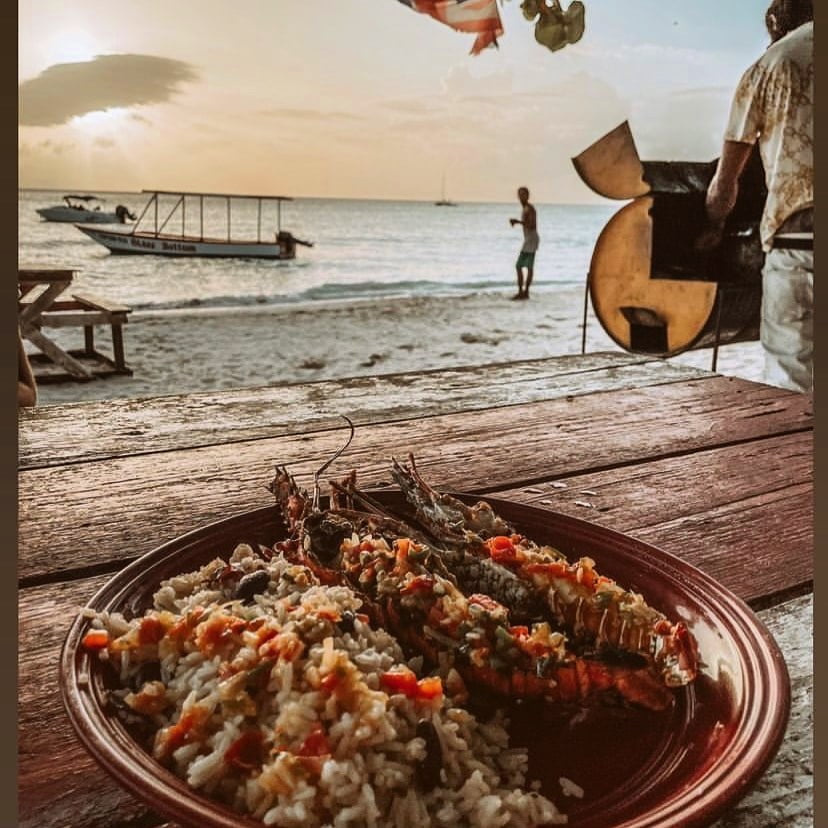 Flag City Seafood & Grill is a top-notch seafood restaurant in Jamaica. Located in Negril on the Seven Mile Beach, this restaurant offers a variety of dishes that are sure to please any palate. Their menu includes grilled lobster, shrimp, curry chicken with rice & peas with vegetables, jerk chicken and more.
If you're looking for an upscale dining experience on your next trip to Jamaica, make sure to stop by Flag City Seafood & Grill.
Bushbar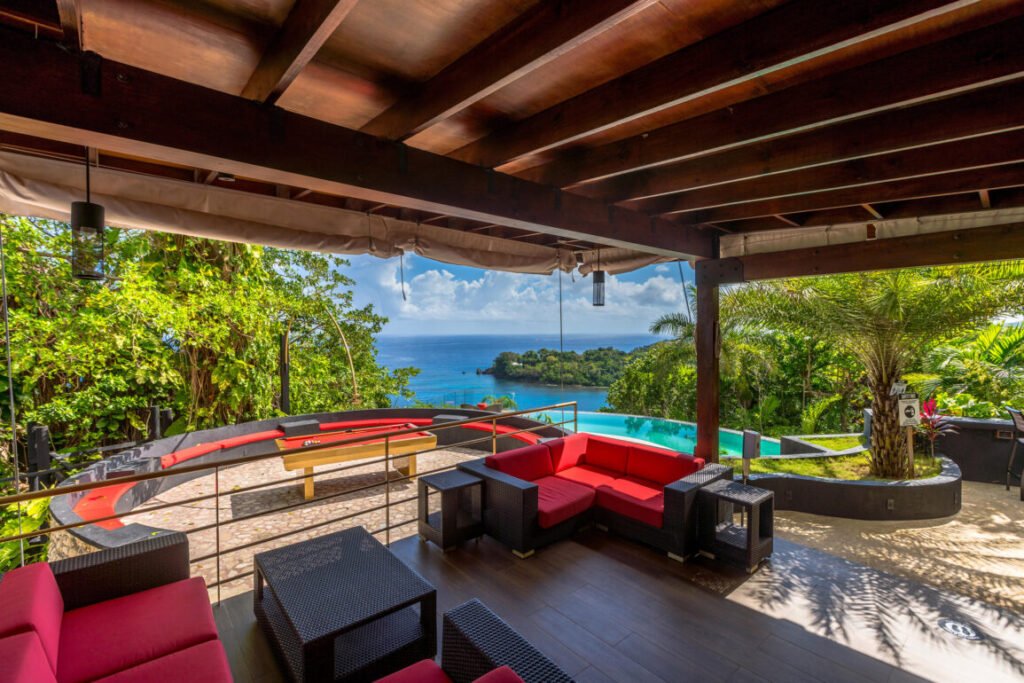 There's no better place in Jamaica to enjoy the beach than Port Antonio. It's also home to some of the best food you can find on the island, and Bushbar is among the best. The menu features a variety of traditional Jamaican dishes like curried goat and jerk chicken pasta. As well as more unique options like Carribean curry shrimp. Be sure to make time for dessert. The sautéed banana is one of the best things you'll ever taste!
Alexander's Restaurant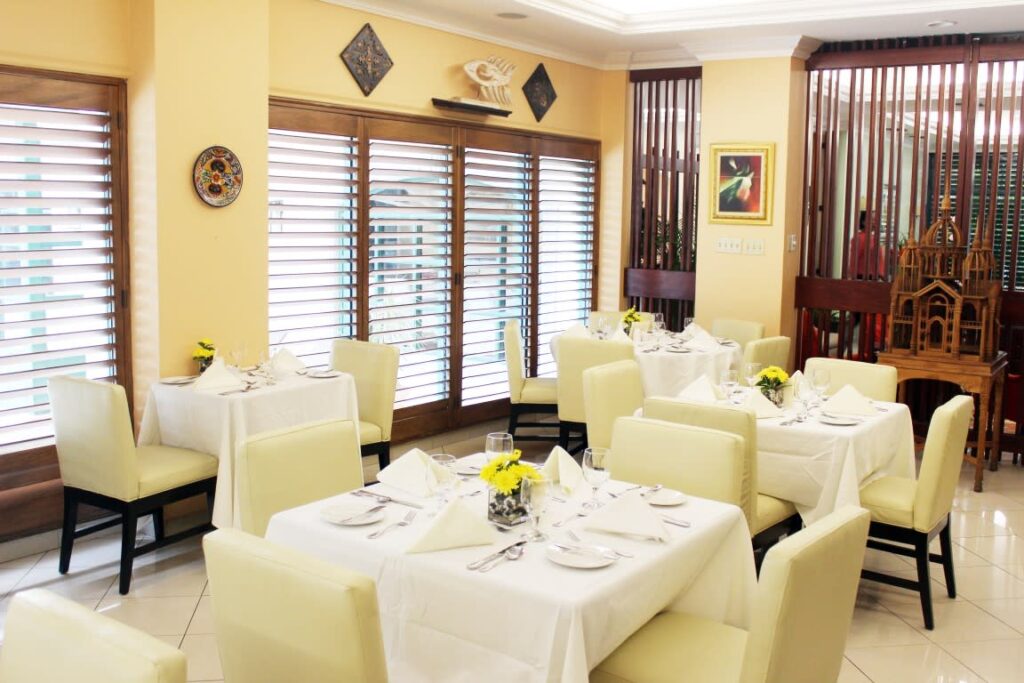 With an extensive menu and a location in the heart of Kingston, Alexander's Restaurant is a great choice for lunch or dinner.
The Jamaican red peas soup is sure to delight any palate, as well as the jerk sausage or pan seared salmon fish cakes. Desserts like bread pudding make this restaurant worth coming back to again and again.
The Blue Mahoe Restaurant & Bar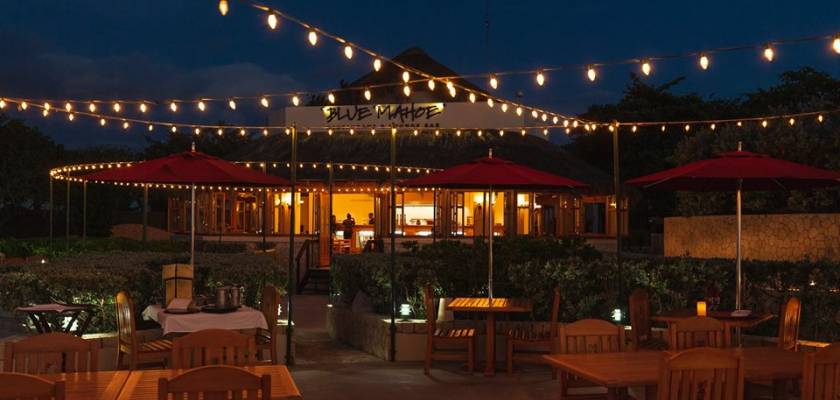 If you want to try a farm to table restaurant while in Jamaica, The Blue Mahoe Restaurant & Bar is an excellent choice. Located at Ocean Cliff Hotel, this restaurant serves up fresh dishes that are made with local ingredients. The menu includes braised oxtail and bean, jerk fish tacos, and jerk chicken. If you're looking for something light, they also offer salads and sandwiches. This restaurant has a beautiful view of the ocean and their outdoor seating area is perfect for people watching.
Sugar Mill Restaurant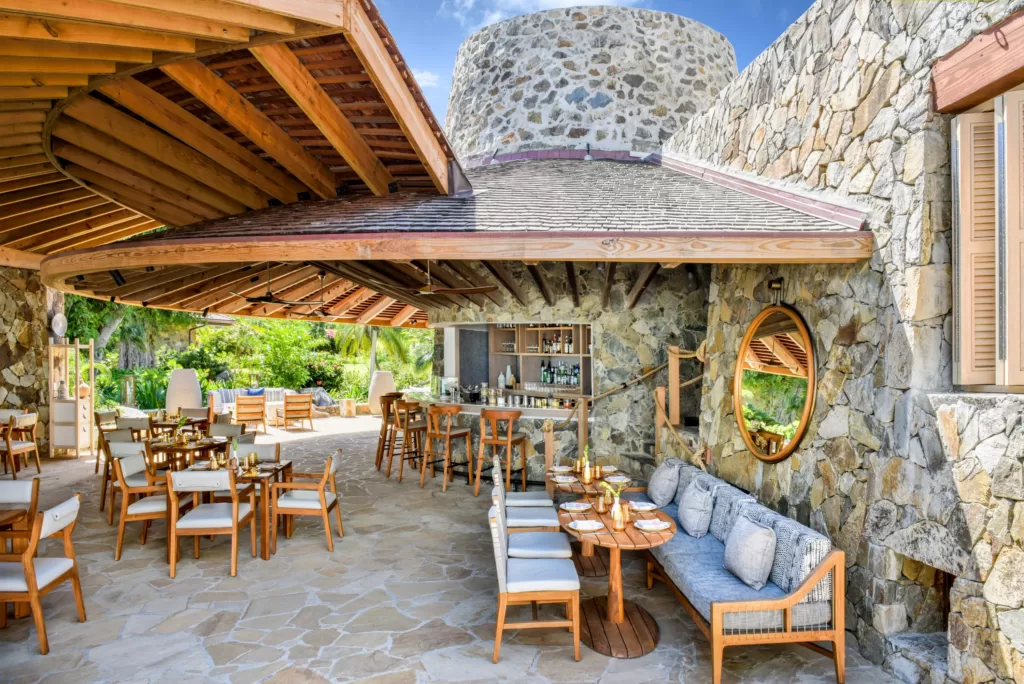 Sugar Mill Restaurant is a must-try for anyone visiting Montego Bay. The restaurant is located at Sugar Mill Hotel. It has an incredible view of the surrounding area and a great location right near the beach.
The menu is extensive, with a lot of options to choose from. There are lots of different meat dishes and seafood options such as Tournados Rossini (tenderloin steak served with garlic butter sauce), pate de foie gras (duck liver pate), chicken curry, and roulade (beef tenderloin rolled with spinach and mushrooms). The desserts are also delicious!
Also Read: 10 Fascinating Things About Jamaican Culture
Takeaway
In conclusion, we hope that you have enjoyed this list of the top 5 restaurants in Jamaica. It's a great place to visit and we hope that you get to try some of these places out. You will not be disappointed!